Boston's South Shore Limosines; Airport, Shows, Sporting Events:
Boston Limo Services
As the recognized limo service leader for the entire region, our company is built on old-fashioned hard work, customer service and consequently, word of mouth. Out of respect and privacy of our customers, we do not advertise or participate in social media: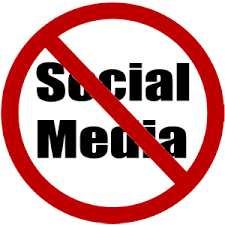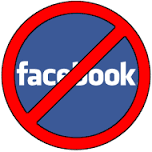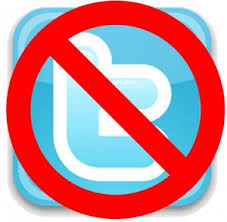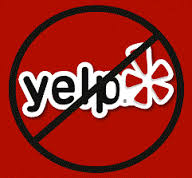 Thank you so much for your prompt and courteous service on Oct. 11th. (Even though we were running late!) Your driver was very pleasant, and helped with a stroller and other assorted items that aren't always part of the wedding party! But it made our day so special and everyone enjoyed the short ride and almost wished it could have been longer! (Esp. my granddaughter, the flower girl! It was her first limo ride, but at age 3, probably not her last, but also her mother's first limo ride, as a bridesmaid, although probably not her last either, as I have a younger daughter yet to get married!) My daughter Emily had the perfect limo wedding Boston wedding day and thanks for making it special for her! I appreciate that you were available on short notice and also would have had a car to transport the bride and groom back to the hotel later, except they wanted to ride the school bus with all their friends! But I will definitely pass your name along to any others who need it, and I will be calling again for the next big event! Thanks again
-Deb P.
I used your car service today for a ride from Boston Limo Logan to Cape Cod, and just wanted to thank you for the exceptional service from driver Israel Callahan. He arrived early and was extremely helpful, polite and friendly, so I just wanted to make sure my thank you made its way to your office and not just to him. I'll be sure to use your service again! Best regards,
Aliza G.
~Thank you for accommodating our schedule on Wed. evening, Oct 14 with the delayed flight from Rome. Hope we didn't mess up your scheduling too much. It was a long day with a very long flight and it was just great to get in the limo, to know we were safe and sound and on the last leg of the journey home. We really appreciate your great service ~ all of the drivers have been exceptional ~ and we will continue to call whenever we travel again in the future.
Sincerely,
Carole O.
Thank you for the prompt professional service. Alan was a true gentleman. We enjoyed our night out to celebrate our 25th Anniversary! Regards, Jenn & John Wood Just a quick word of thanks to Pro Limo for this past Saturday night. Your driver was friendly, professional and focused on meeting our needs. The limo itself was comfortable, clean and a lot of fun. Thanks so much for making this night very special for us.
Best regards,
Brian S.
Good morning Sabina,
I wanted to take a minute to let you know how awesome it was to deal with you and your company. You made the booking process so easy and your driver was so patient with all of my girls.
Thank you so much!
Amanda L.
My husband and I want to offer you our complements. Yours was the best car service we have ever used. Your cars were beautiful the drivers were professional and we really liked the fact that you emailed us to confirm the reservation and to let us know who our driver was and what he would look like. It is something for our New York car service to aspire to. Thank you again for helping to make our Hingham limo service from Logan Airport safe and enjoyable.
Susan H.
Hi Jonathan and Pro Limo:
I just wanted to give some feedback on a few things... I can't tell you how amazing your service has been. It's been an absolute game changer for the ease of my travel. The new updates & pictures of the driver is a great customer service touch. The cars are always clean and early. I am a loyal customer & will always use you in the future! Thank you for being awesome at your job!
Steve M.
Thank you for providing excellent drivers, clean and comfortable vehicles and a safe way to reach and depart from our Cape Cod vacation last week.We will use your services again - well done!!
Elaine V.
Just wanted to let you know that I had a great experience from your service and will be recommending Pro Limo to anyone I come across for Marshfield and Hanover Logan airport transportation. Dave and Allen were my drivers and were very professional. They were great about being friendly and engaging while letting us enjoy the ride. The new cars that picked me and my guest up exceeded expectations.
Overall a great service. I'm a very satisfied customer.
I truly can't say enough on the professionalism and integrity of the Pro Limo drivers as well as Pro Limo as a whole!
It is truly a pleasure working with everyone of Pro Limo!!
Thanks again!
John
I just wanted to say thank you for an excellent experience. This is the first time I've used your company and I was very happy with the service and both drivers were very pleasant and courteous. I will highly recommend you to others and will call you for any future travel arrangements I might need.
I just want say thank you for the great email notifications which makes for great communication. It's very comforting to know that when my son steps off the plane he is in great hands.
Thank you.
Stephen N.
We would like to thank Peter for his excellent service on Saturday night for Boston SUV limo service. His professionalism and promptness went above an beyond. We will definitely use pro limo again in the future. Thank you for providing us with a great night of service!
Hi -
Just wanted to let you know that Pete and his service were a genuine pleasure. He was very engaging (which I like and which does not always happen with drivers). All of the positive customer reviews I read about /ProLimo /were right on. I could not have been happier with your service. Pete was early which worked out well because our flight was early into Logan. Your multiple e-mail confirmations that I received were excellent and very helpful. Having Pete's mobile number was great so I can let him know that we were waiting for our luggage. I do not have a /Yelp /account, but if you wanted to provide me a link to the review site, I would more than happy to leave a strong positive review for ProLimo. Thanks again Steve for all you help. It was easy doing business with you and I fell like I got more than my money's worth.
All the best in the New Year,
Regards,
David T.

I am a constant user of Uber, Lyft, taxis, and car services due to my job and I have had more than my share of poor experiences. I hired Pro Limo for my wedding travel this past Saturday (March 5th) and could not have been more impressed with this company. Brian picked us up (we were significantly later than expected) in Bridgewater and drove us to Plymouth. He was exceedingly friendly and professional. Brian helped us get all of our things into the car and made sure we were comfortable in every way possible. I could not have asked for a better driver, or more professional, reasonable company. I will use Pro Limo exclusively moving forward for local travel.

Alexander M.
Hi, Just want to let you know how much it meant to me to have a reliable car service back and forth to Logan airport on our recent trip. The drivers were very professional and I honestly didn't even think to check on the return trip. I didn't have any cell service on my vacation so I never thought to look at my emails. We walked outside from the luggage claim and there was our driver and car all warmed up.. so awesome. I will definitely use your service again.
Thanks again!!
Michelle P.
I'd like to thank you for your excellent service for Saturday February 20th on helping my wife have a wonderful birthday celebration. Our driver John was so professional and a nice guy.
I just wanted to take a quick minute away from vacation to let you know that our driver last Sunday, Bob was fantastic. He had some rather unusual conditions for 5:00 am on a Sunday morning in April - SNOW! He was a few minutes early picking us up which was appreciated since my wife forgot her cell phone at home and we had to turn around and go back for it. Luckily we had only gotten about a mile away when she remembered! Bob was great about it all and we joked and talked all the way into the airport.
We arrived at the airport all relaxed and ready for a wonderful sunny Aruba vacation. Thanks Bob for getting us to the airport safely and without drama!
To Jonathan, Steve, Max and Thom,
I just wanted to write and let you know how pleased our family was with your exceptional service – to and from Logan airport from Cape Cod. You set the bar for our vacation experiences on the very first leg of our long-awaited epic trip to America's Southwest.​ Due to the number of bags we were taking, along with the extreme hours of our travel, we opted to use a car service over the bus, or simply leaving our car at the airport. Looking back, choosing Pro Limo was one of the BEST decisions we made on our entire vacation!​ This was the first time we had used a car service, and it couldn't have been more convenient, comfortable, professional and prompt. You alerted us ahead of time with itinerary and driver information; including a photo, which gave us a high level of comfort. The car that you provided was big, clean, new, roomy, and comfortable. Your drivers were sociable and friendly. They made good conversation, and also politely subsided from conversation when we all needed some rest on our return trip.
Both rides to and from Logan went perfectly. I would recommend your company to anyone, and already have several times!!
Sincerely,
Bruce C.

Proudly doing business in the following South Shore and Cape Cod, Massachusetts towns and villages: Barnstable, Bourne, Braintree, Brewster, Bridgewater, Buzzards Bay, Centerville, Chatham, Cohasset, Cotuit, Craigville, Dennis, Duxbury, Eastham, Falmouth, Halifax, Hanover, Harwich, Hingham, Hull, Hyannis, Hyannisport, Kingston, Marshfield, Marstons Mills, Mashpee, Middleboro, Nantasket, Norwell, Orleans, Osterville, Pembroke, Plymouth, Plympton, Pocasset, Provincetown, Rockland, Sandwich, Scituate, Truro, Wellfleet, Weymouth, Wareham, Woods Hole, Yarmouth, Yarmouthport